T&C Horoscopes: March 1-15
A bi-monthly look at what's to come for your sign courtesy of T&C's master astrologer, Katharine Merlin.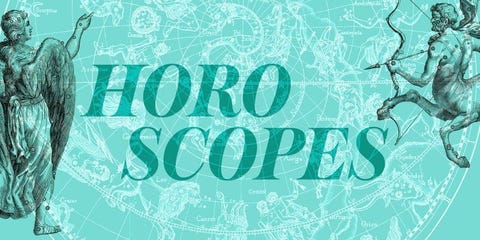 DESIGN BY MICHAEL STILLWELL
Pisces: February 20-March 20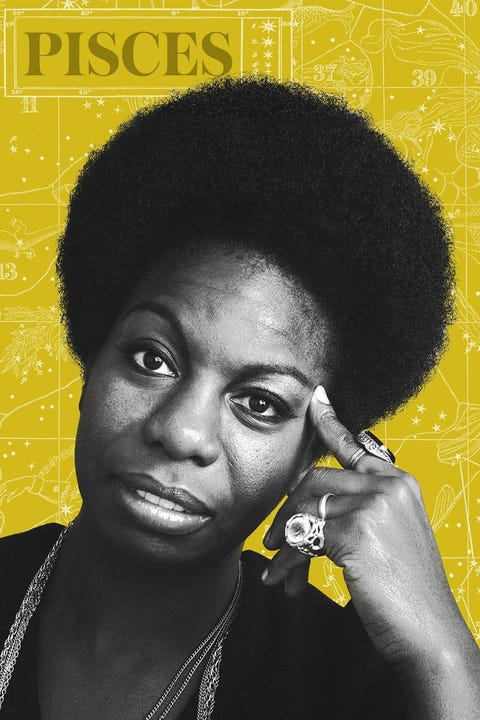 It's your birthday and the planets are very much in your favor. But be mindful that Saturn in Capricorn is urging you to sort out your priorities, both professionally and personally. You will find that others are ready to support you, and the way will open up for you if dare to move off in a new direction. The new Moon of the 6th energizes you to follow your dreams, and Venus' entrance into your birth sign on the 26th sweetens your relationships.
March 1-15: The new Moon of the 6th encourages you to reach out to others whose support you crave, engage in face-to-face meetings, and begin new projects. Aspects involving Mars on the 10th urge you in a more creative and entrepreneurial direction, and the 14th is the perfect moment to make bold moves. Be sure to touch base with important contacts on the 15th.
Above: Nina Simone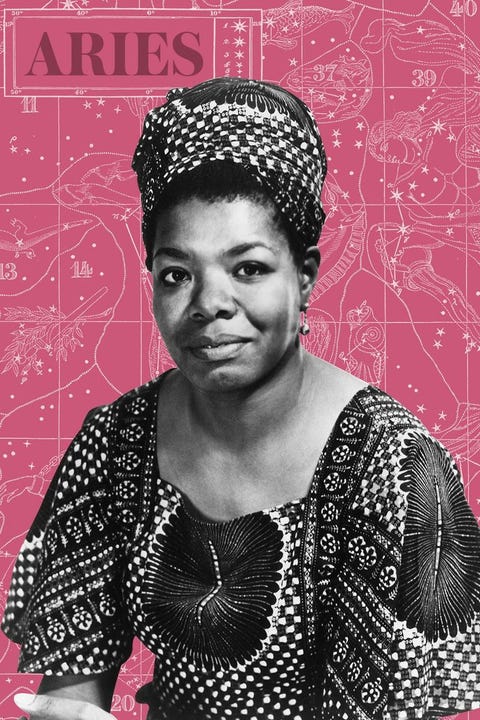 With numerous planets in the sign that precedes your own, you'll inspiration and insight if you take the time to step back. You're a doer—not a dreamer—but you'll benefit if you tune in to the complexities of situations going on around you, and wait to act until the moment is ripe. Brilliant aspects occurring on the 20th will provide the kinds of opportunities that you can't resist, but details aren't likely to cohere until the 28th.
March 1-15: Venus' entrance into Aquarius on the 1st urges you to mix and mingle, and also to be more of a team player. Altruistic endeavors and sensitivity to others' needs will work in your favor as well as make a difference near the 7th and 9th. Aspects involving Mars in your financial angle near the 14th pump up your fortunes.
Above: Maya Angelou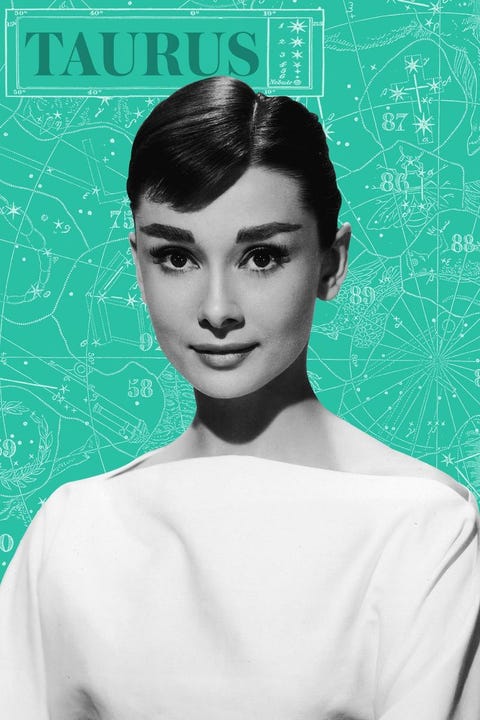 This month with heavenly Venus at the top of your chart and adrenaline-filled Mars in your sign, you can accomplish whatever you set out to do. The one issue is that Mercury—the planetary messenger—is going to be out of phase until month's end, so you'll have to wait to finalize some crucial things. Indulge in social pleasure while the Sun's in Pisces, and then be prepared to go private and take stock when the Sun dives into Aries after the 20th.
March 1-15: If the big picture seems hard to pin down after Mercury turns tail on the 5th, you'll still move forward, especially after the new Moon of the 6th. The 9th is the time to clarify legal and travel details, and your sheer determination and strength of mind will get you where you need to go on the 10th and 14th—so hang in there.
Above:Audrey Hepburn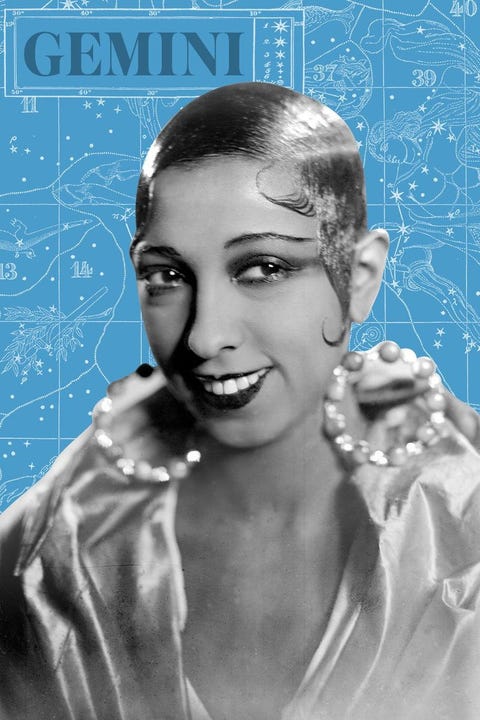 The Sun and New Moon in dreamy Pisces aren't conducive to clear thinking; and with Mercury, your planetary ruler, moving backwards, your challenge is to stay alert and keep others clued in—something you excel at. Your public, professional self is on display this month, especially on the 6th, but Mars in a hidden part of your chart means that you're not in a position to call the shots. By the 31st, though, nothing can hold you back.
March 1-15: The new Moon energy of the 6th is all about making a fresh start—but as there seems to be a lot of confusion in the air near the 7th, it's also about navigating by instinct. Mars in Taurus is telling you to be the power behind the throne near the 10th, and to quietly work out new arrangements—especially of the financial kind—near the 14th.
Above: Josephine Baker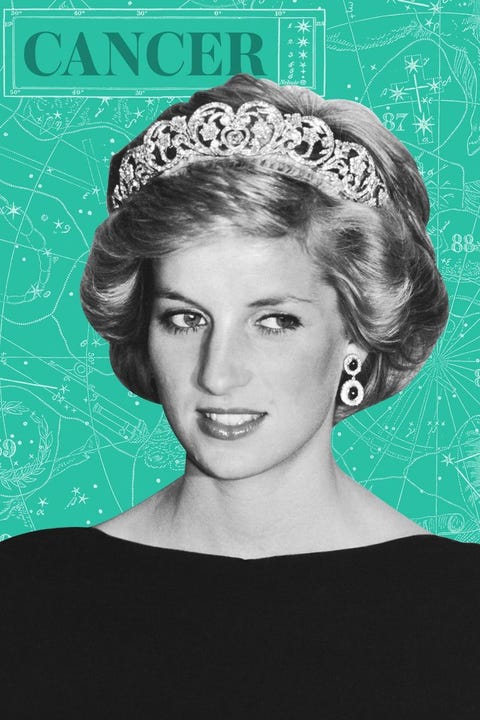 Your birth sign is in harmony with the Sun and Moon during most of March, and both faraway spots and fresh options are calling out to you. Dare to dream and to follow your whims, especially near the 10th. Partners are likely to be more receptive to new plans than you anticipate, and you can agree on issues that set you on a more rewarding track. Putting your ideas into action is the theme near the 21st, and home and hearth are in the spotlight.
March 1-15: Venus' entrance into the sign of Aquarius on the 1st accents new arrangements and probing discussions with partners and associates, and the new Moon of the 6th is about getting inspired for future plans. Focus on clarifying your position with others on the 9th, and shake hands on new deals on the 14th. The 15th seems to be a feel-good day.
Above: Princess Diana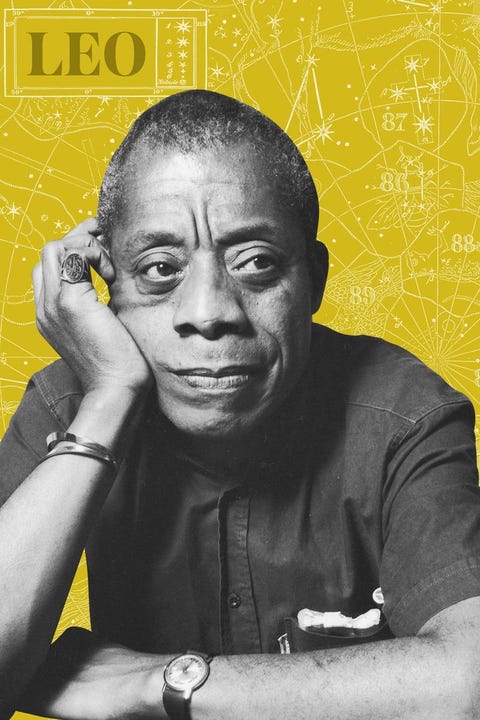 Mars in Taurus clashes with your Sun sign this month, and you're likely to be highly motivated while running the risk of coming on too strong. Still, March is full of promise for you, especially around financial and creative collaborations—so try to remain calm while striking out in new directions and drumming up interest and support. Be prepared to wait until month's end, though, to sign on the dotted line.
March 1-15: Sweet Venus enters your relationship angle from the 1st to the 26th, warming up personal relations—so reach out and make an effort to open up. With Mercury, the detail planet, going out of phase on the 5th, though, don't be dismayed if you must go back over the same ground to get more clarity.
Above: James Baldwin
Virgo: August 24-September 23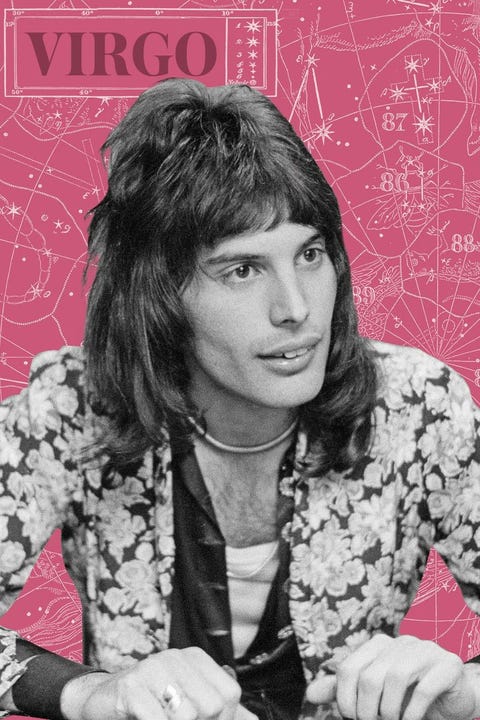 Because Mercury, the communicator, will be out of sync in your relationship angle, others may be indecisive or slow to get back to you. Still, the new Moon of the 6th indicates that partnerships are entering a fresh, new stage and that you should try to tune into what's going on with key people in your life. New plans may be stuck in a frustratingly drawn-out phase, but the meeting of minds that occurs at month's end will be your reward.
March 1-15: With Venus entering Aquarius on the 1st, you should search out chances to use your talents in more creative and fulfilling ways, and also focus on cultivating harmonious connections at work. Jupiter is well aspected to Mercury—your ruler—on the 14th, indicating that your bright ideas can take you far, and that your openness to new ideas and plans will be a wonderful game changer.
Above: Freddie Mercury
Libra: September 24-October 23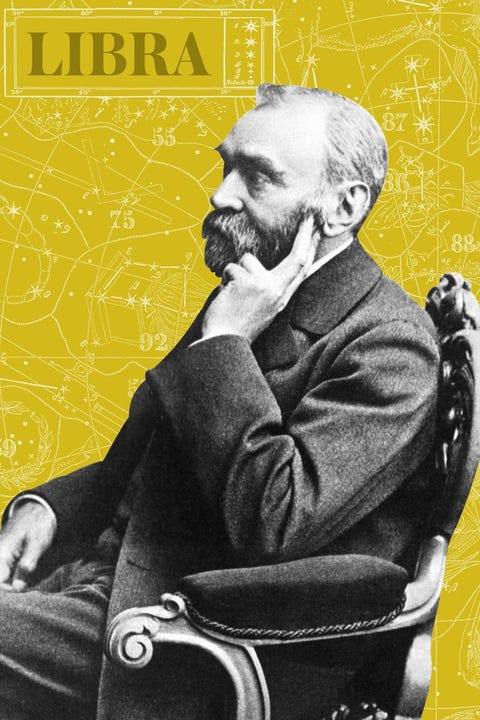 You'll be focused on sorting out somewhat convoluted situations in early March, but you also seem to be getting results. The more research you do, the better, so be a detective and try to pin down new facts and information, especially any involving your present financial arrangements. The full Moon in your sign on the 21st is telling you to launch new plans, and Mercury's direct motion on the 28th is also a signal to take action.
March 1-15: Your social and romantic lives are highlighted by your ruling planet Venus's entrance into Aquarius on the 1st, so get out and about and think about doing some entertaining. Work seems a bit bogged down with Mercury out of sync right now, but you can do some excellent fine-tuning on the 10th, and connect with those who share your ideas and ambitions on the 15th.
Above: Alfred Nobel
Scorpio: October 24-November 22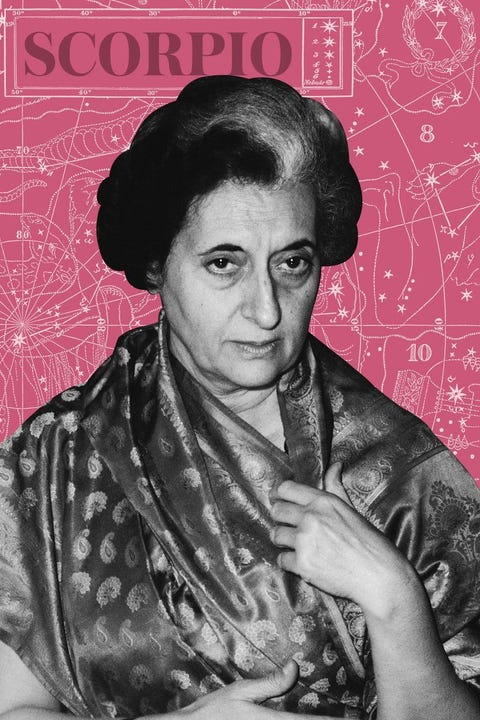 With the Sun and new Moon ensconced in the part of your solar chart related to entertainment and social fun, it would be easy to float through the first 3 weeks of March in a happy daze, but Mars in Taurus probably won't let you. Partners are likely to be in an action-oriented mindset and, in fact, joint endeavors and creative ventures promise to be highly rewarding. Indulge in some needed private time near the 20th, and get busy with new plans at month's end.
March 1-15: Starting on the 1st, Venus at the base of your chart is all about harmony at home and lifestyle improvements. Entertain in style—especially near the 6th—and be ready to focus in on constructive solutions to pressing issues on the 14th. Others will be ready to agree if you're willing to give them the chance to air their concerns.

Above: Indira Gandhi
Sagittarius: November 23-December 21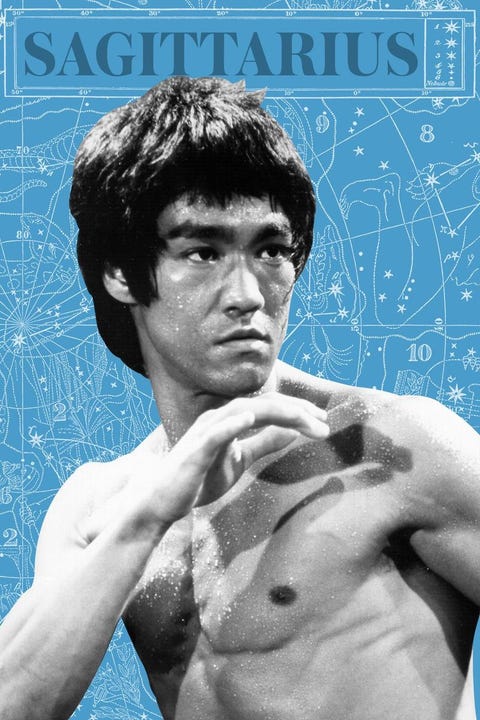 The new Moon at the nadir of your solar chart on the 6th is a harbinger of positive change in personal and home-related matters. And with jaunty Jupiter now strongly situated in your birth sign, your inborn optimism is carrying you forward in your life towards greater happiness. Even if you're pushing the limits near the 15th, the full Moon of the 20th and 21st promises great results. And with Mercury turning direct on the 28th, all signs point to go.
March 1-15: With Mercury the plan-maker going out of phase on the 5th, it's no good being in a rush. You will have a strong impulse to make changes and move forward near the 6th, but be ready to learn as you go. Making smart financial choices is what it's all about near the 13th, and if you're willing to shoulder more responsibility on the 14th, you'll start gaining ground.
Above: Bruce Lee
Capricorn: December 22-January 20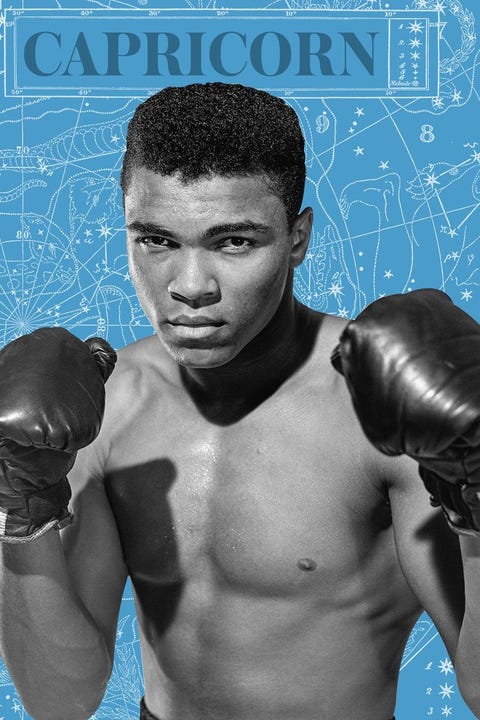 March can be a particularly inspiring month for you, but be careful not to expect instant results. New ideas will be bubbling up in your head but with Mercury, the mind planet, out of sync until month's end, formulating and clarifying them will be quite a challenge. Still, your aspects near the 20th indicate that you will begin to get the kinds of responses and results that you're hoping for, and the full Moon of the 21st draws the right kind of attention your way
March 1-15: The new Moon of the 6th encourages you to reach out to others whose support you crave, engage in face-to-face meetings, and begin new projects. Aspects involving Mars on the 10th urge you in a more creative and entrepreneurial direction, and the 14th is the perfect moment to make bold moves. Be sure to touch base with important contacts on the 15th.
Above: Muhammad Ali
Aquarius: January 21-February 19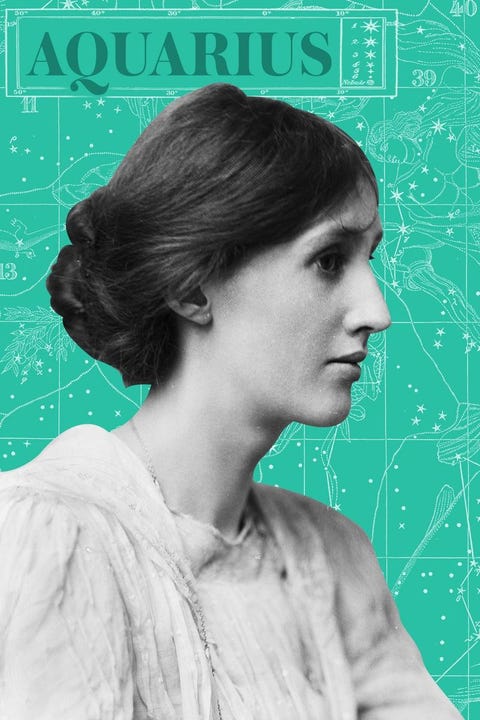 Lovely Venus is in your birth sign this month, and your best attributes will be apparent to all. March is a time to get more organized and focused on practical issues that affect your fortunes—but Mercury's backwards motion will make it difficult to get as specific as you would like. Aspire for the overview, and be ready to take action during the last week of the month. Mars in Taurus urges you to move forward with plans that involve lifestyle changes.
March 1-15: It may strike you as needlessly boring to go over the same ground in the pursuit of your plans, but after the 5th, patience is the password. You'll be getting a firmer grip over your affairs, and whatever occurs near the 9th will make you more aware of the importance of pinning down details. By the 14th, in fact, you'll be scoring a spirit-lifting victory.
Above: Virginia Woolf